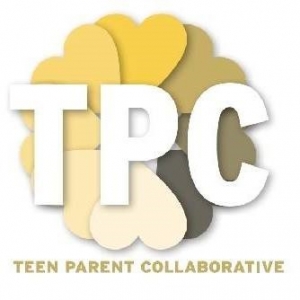 Teen Parent Collaborative Advocacy Guidelines
The Colorado Teen Parent Collaborative (TPC) is a unified community of organizations that strive to build capacity and connection for our members and advocate for teen parents and their children. The TPC network includes individuals and organizations advocating on behalf of or providing services and supports to pregnant and parenting teens and their families.
All advocacy positions taken by the TPC must advance the mission and goals of the collaborative, as stated above. Priority will be given to issues with a statewide impact. All issues considered and positions taken will be examined from a racial-equity perspective.
The scope of issues the TPC will address are directly related to its mission and fall primarily into the following categories:
Promoting self-sufficiency, both removing barriers and creating opportunities
Early childhood care and education
Domestic issues;
Transportation
Education attainment and systems, including school finance;
Fiscal policy and taxes;
Health care;
Health insurance and CHIP;
Access to, and affordability of housing;
Human services;
Public health;
Behavioral health;
Foster care;
Juvenile justice;
Immigration
Reproductive health;
Domestic violence, sexual health and sexual violence;
Regulatory reform
The positions that TPC will take on policy issues include strongly support, support, monitor, oppose, strongly oppose. Priority will be placed on providing in-person testimony on all legislative or policy initiatives that TPC strongly supports or strongly opposes. Testimony by teen parents will be supported and facilitated whenever possible. The TPC network will receive requests for specific grassroots activity using action alerts, and other outreach methods (i.e. social media, phone calls, etc), as needed. For a policy initiative that TPC supports or opposes, TPC network will be encouraged to contact key legislators to urge action in accordance with TPC positions. Policy initiatives that TPC monitors will be tracked by the TPC Advocacy Committee with consideration about possible impacts to TPC's mission and goals.
Issues of potential impact or interest to the TPC will be identified and examined by the TPC Advocacy Committee during Committee meetings. The TPC Advocacy Committee will typically convene via twice-monthly conference calls though in-person meetings may be called as needed. Authority to vote on TPC positions is vested with the TPC Advocacy Committee. Advocacy Committee members are eligible to vote if they commit to participating in three Advocacy Committee meetings per session.
Advocacy Committee members will act, in their capacity as a member of the TPC network, only in accordance with official TPC positions. Advocacy may include direct lobbying of individual legislators or executive-branch officials, providing testimony at legislative hearings, providing public comment regarding proposed regulatory actions, acting in coalition with the TPC network and stakeholder groups, issuing action alerts to activate the network, and providing information and/or presentations to educate public officials and/or the general public on TPC priorities, issues, and concerns.
Advocacy positions are those of the TPC as a collective and do not necessarily reflect the positions of any participating individual or organization.